Collaborative Trend Mood Boards, Women's Market
Pattern Curator collects images and photos to create a visual short story. With insight from experience and friends in the fashion industry, they offer an opportunity to co-create. Here's a look at some of their newest trend stories. The boards are a visual treat. Enjoy.
Spring 2017 Mood Boards
SOUNDWAVES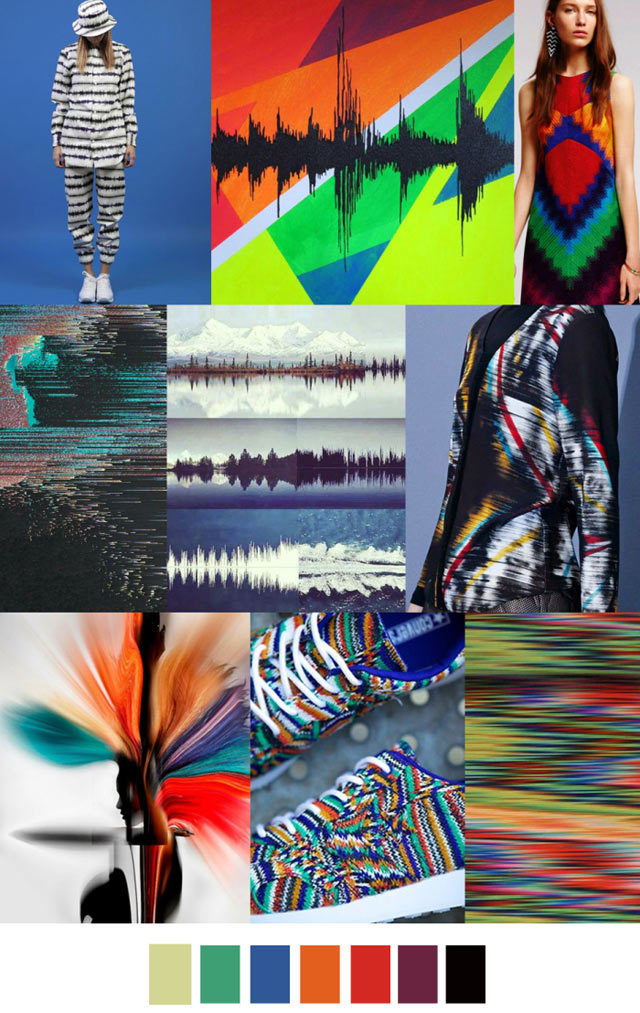 sources: notjustalabel.com, etsy.com (DJArtwork), vogue.com (Missoni), subliming.tumblr.com, imgur.com, patternprintsjournal.com, duchessdior.blogspot.ca, stylelover.tumblr.com, butdoesitfloat.com

SCRATCH PAD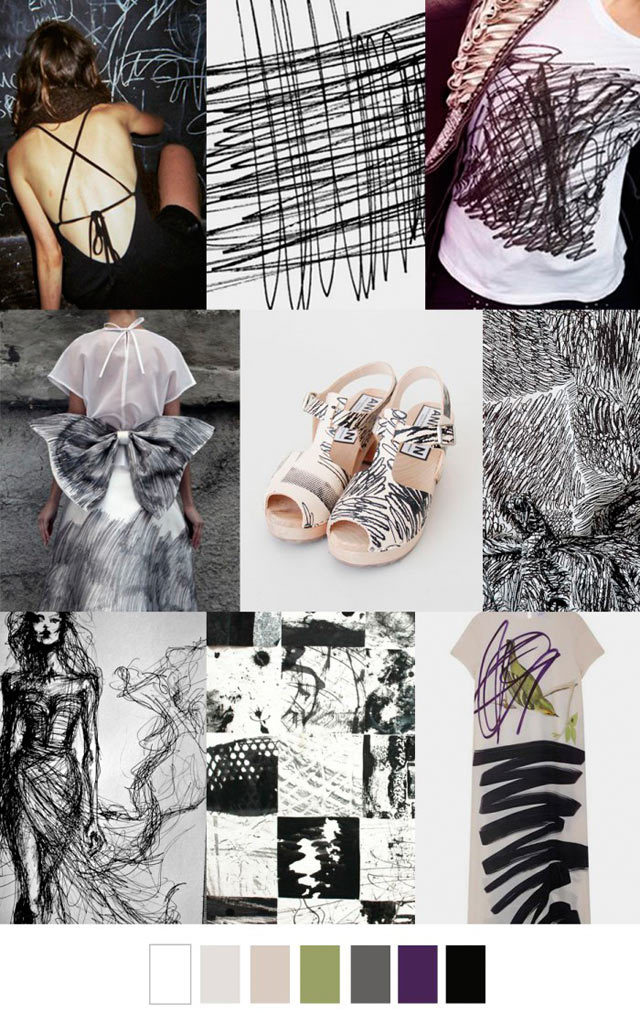 sources: acquiregarms.com, polyvore.com, keepcalmanddiy.blogspot.co.nz, stylebubble.typepad.com, babble.com, shop.creaturesofcomfort.us, minddisciples.com, rturnerportfolio.blogspot.co.uk, stylebubble.co.uk

TRANSLUCENT GEOMETRY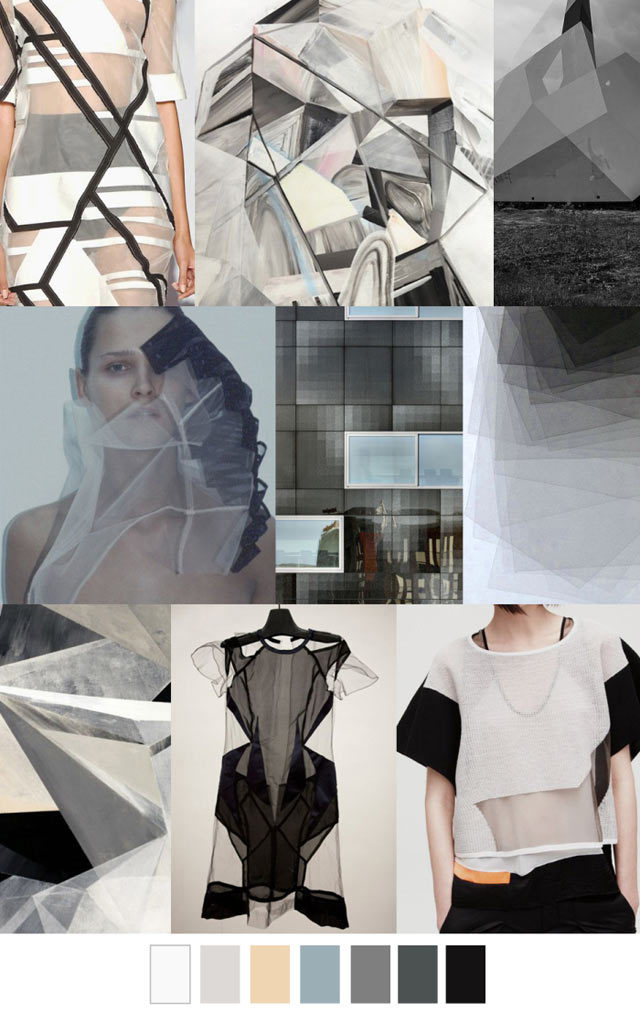 sources: patternprintsjournal.com, bearnaked.tumblr.com, feedly.com, kolps.tumblr.com, wielaretsarchitects.com, ffffound.com, partsgallery.ca, dreaminginblackwhite.tumblr.com, helmutlangjournal.com

MULTICELLULAR FORMS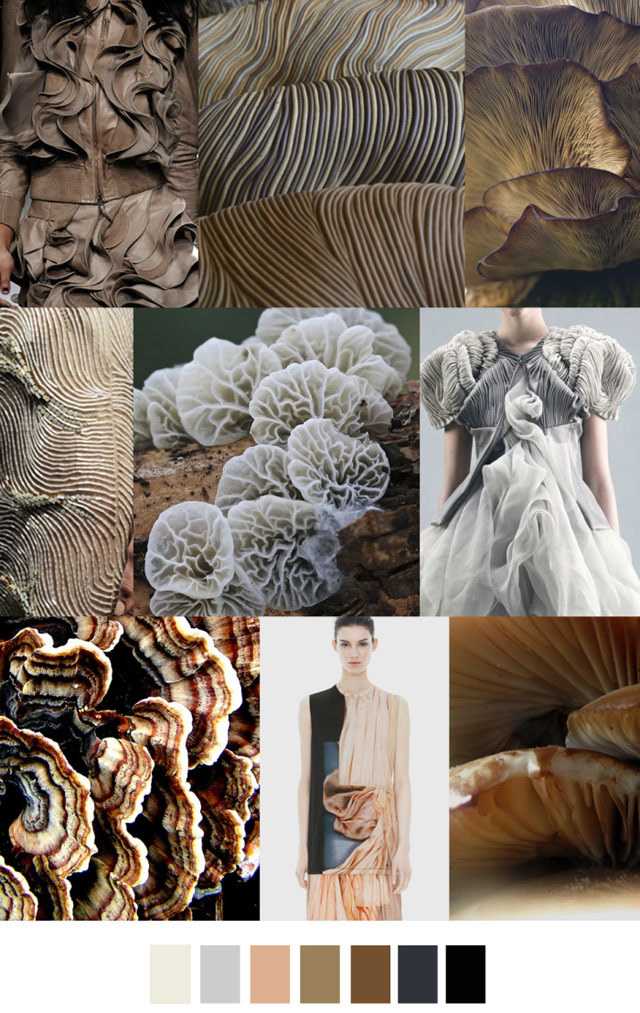 ssources: vogue.com (Valentino), fired-earth.tumblr.com, 500px.com, flickr.com (Kasia Bobula), kingcreative.tumblr.com, capitolcouture.pn, acnestudios.com, fineartamerica.com, flickr.com (Sam Morrison)

CEDAR SPRINGS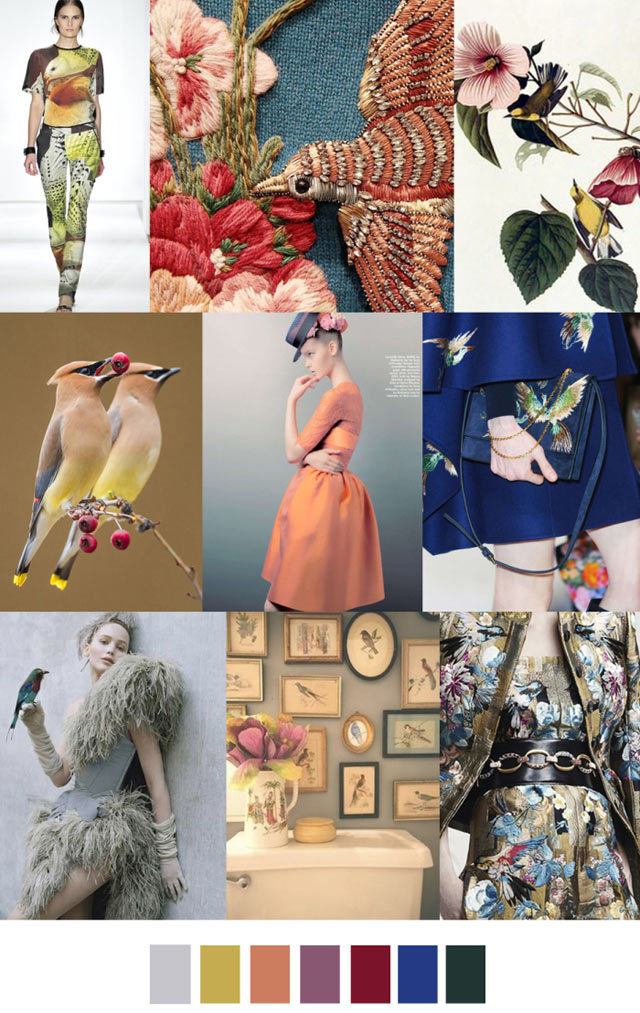 sources: medesignmag.com, anothermag.com, audubongalleries.com, 500px.com, visualoptimism.blogspot.com.au, nymag.com (Valentino), refinery29.com, decozilla.com, labelleotero.tumblr.com

More Report Details
This report is courtesy of Pattern Curators. Visit them. Their goal is to inspire and connect like minded creative individuals.