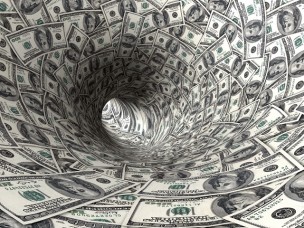 Capital Viability: Two Fashion Business Case Studies
To determine if your business is financially viable and to boost your chances of success consider designer Derek Lam.
Lam started his business with $380,000.
Not exactly a shoestring budget. After presenting his first collection he didn't sell a single piece of clothing to stores. This "Dark and Heavy" collection, while impeccably styled and tailored, had attitude, but magazines and retailers were interested in color. His second collection set off a mini stampede of editors and press. After exceptionally flattering coverage in Vogue and other periodicals, orders totaled $450,000, an amount still not enough to break even. Fifteen stores placed orders including Barneys, Neiman Marcus and Nordstrom. Lam is considered to have 'made it big' by selling 80 of his biggest hit, a strapless cotton sundress. At retail the dress will sell for around $900.
Consider another case study of Kate Spade Inc: in 1992 they paid $2,500 to take part in a trade show. They got orders from two stores, Barneys and Charivari, but failed to get enough orders to cover the cost of the show. They produced designs for five markets a year. In 1993, revenues were around $100,000. By 1995, revenues were $1.5 million. By 1996, revenues reached $6 million and have more than doubled every year since then. In 1999, they sold 56% of the business to Neiman Marcus for $33.6 million. In recent years they have licensed the Kate Spade name.
Both Lam and Kate Spade are two big names in the fashion market who have 'made it big' by starting small. Just because you don't receive enough order to cover finances for the first few years, don't give up. If you keep sight of your customer and your brand, little by little sales will increase, your line will receive visibility, and one day you too might be the next Kate Spade. ; )