BrandZ™ Top Global, Apparel, and Luxury Brands 2014
Millard Brown is delighted to share the latest valuation data gathered on behalf of WPP using the proprietary valuation method of Millward Brown Optimor. It shows that the combined brand value of the world's most important brands has risen by 12 percent to $2.9 trillion. This follows a 7 percent improvement the previous year.
BrandZ™ has cemented itself as an invaluable resource to help businesses understand how their financial health is intrinsically linked to, and enhanced by, brand building.
The Big Picture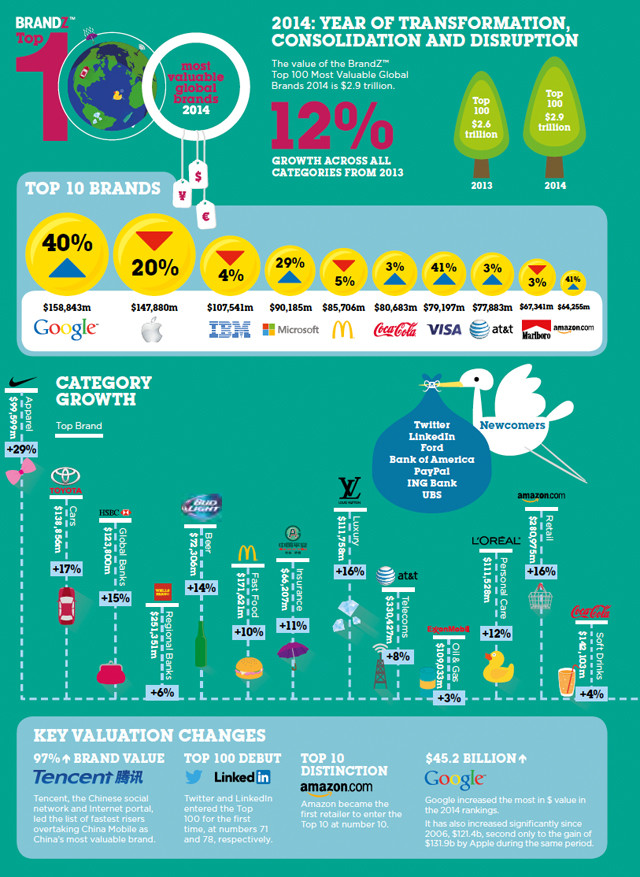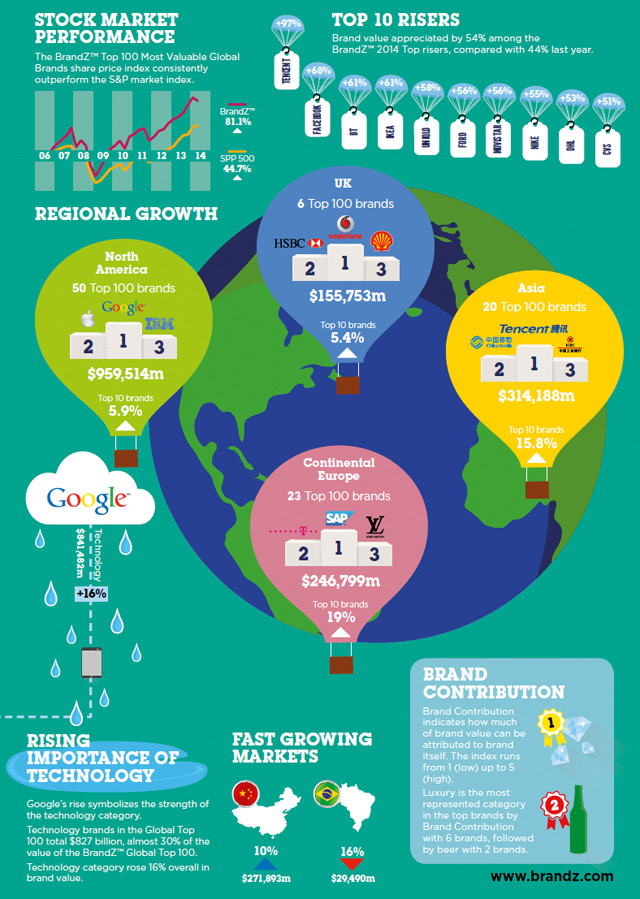 Apparel Top 10 Brands
Apparel led all categories in growth of overall brand value, with an increase of 29 percent in the BrandZ™ Top 100 Most Valuable Global Brands 2014, following a 21 percent improvement a year ago.
Consumers eagerly purchased apparel, but they sought value, investing in brands that offered style with durability plus function. Mid-priced brands informed by high-end fashion prospered.Apparel brands with technology rise in value.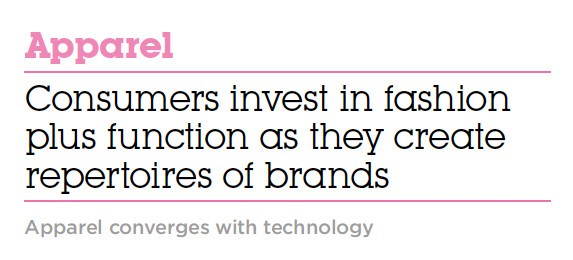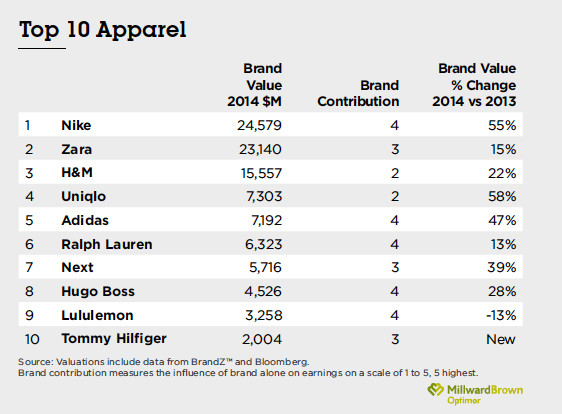 The apparel category is comprised of mass-market men's and women's fashion and sportswear brands, but excludes brands viewed by consumers as luxury.
Luxury Top 10 Brands
Luxury is back. Consumers purchased enthusiastically and without apology. The category brand value rose 16 percent, following a 6 percent rise a year ago.
The shift away from prominent logos to more discrete, subtle and less accessible luxury captures a change in consumer attitude termed, "in the know" rather than "in the show." Louis Vuitton, Gucci and Fendi took steps to reinforce the exclusivity of their high-end brands by cutting back on less expensive merchandise. Burberry eliminated some opening price points on rainwear and leather goods.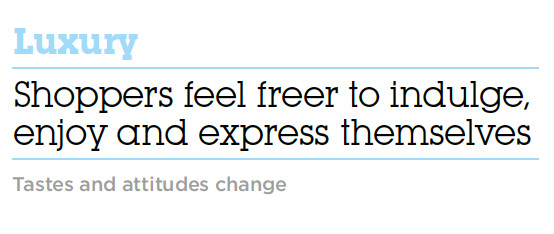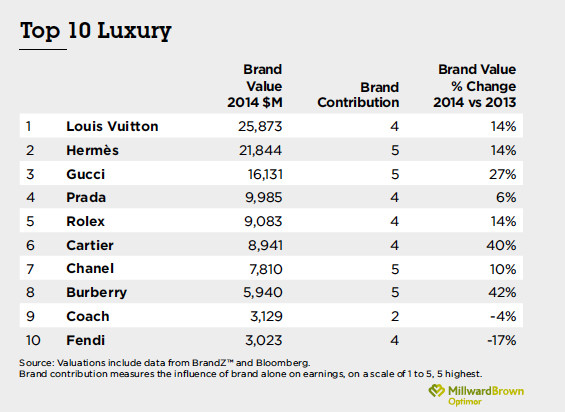 The luxury category includes brands that design, craft and market high-end clothing, leather goods, fragrances, accessories and watches.
More Report Details
Do yourself a favor and read the report in its entirety. The 2014 BrandZ Top 100 report is a great resource with valuable insight. Read it now!