Berlin Tradeshows, The Big News S/S 2016
Over the course of the Spring/Summer 2016 trade show season, thousands of fashion buyers traveled to Berlin attending Bread & Butter, Bright, Premium and Seek. Each show premiered the latest collections from a wide range of influential brands. As ever, the experts from Trendstop reported on all the action. This week, WCF readers can discover three must-have trends from the Berlin shows which are predicted to influence both men's and women's styles going into S/S16.
Ethnic Beach Bum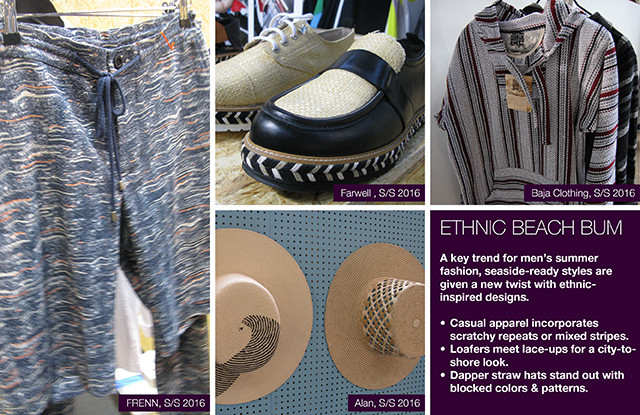 A key trend for men's summer fashion, seaside-ready styles are given a new twist with ethnic-inspired designs.
Casual apparel incorporates scratchy repeats or mixed stripes.
Loafers meet lace-ups for a city-to-shore look.
Dapper straw hats stand out with blocked colors & patterns.

City Subvert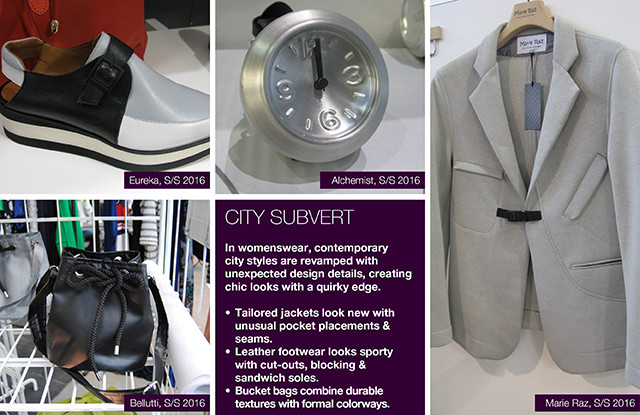 In womenswear, contemporary city styles are revamped with unexpected design details, creating chic looks with a quirky edge.
Tailored jackets look new with unusual pocket placements & seams.
Leather footwear looks sporty with cut-outs, blocking & sandwich soles.
Bucket bags combine durable textures with formal colorways.

Summertime Denims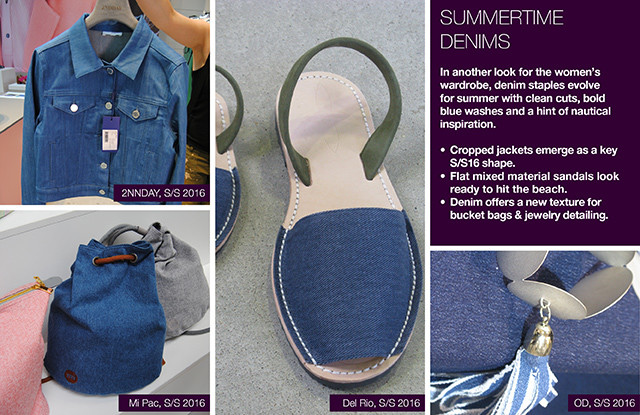 In another look for the women's wardrobe, denim staples evolve for summer with clean cuts, bold blue washes and a hint of nautical inspiration.
Cropped jackets emerge as a key S/S16 shape.
Flat mixed material sandals look ready to hit the beach.
Denim offers a new texture for bucket bags & jewelry detailing.

More Report Details


Trendstop.com, is the world's leading trend forecasting agency for forward fashion forward trend information that is validated through early consumers to give you confidence in your trend decision making. Clients include Forever21, PVH, Ralph Lauren, H&M, Hugo Boss and L'Oreal.