Androgyny Footwear Trend
Spring / Summer 2008 - Footwear is making an appeal for the ambiguity of genderless style. The traditional menswear brogue and lace up, feminized by use of metallic and patent leathers, now grace the foot of the sophisticated urban female. A splash of stereotypically feminine color adds a playful and gender-bending twist that makes for a more vivid masculine repertoire.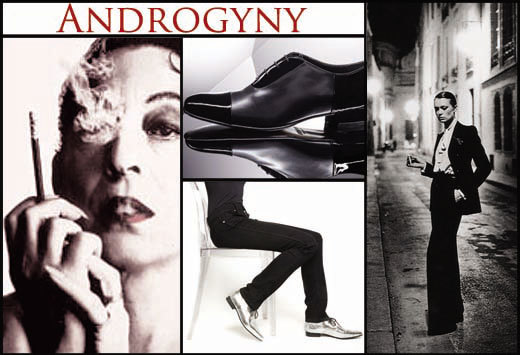 From top: Lanvin, Underground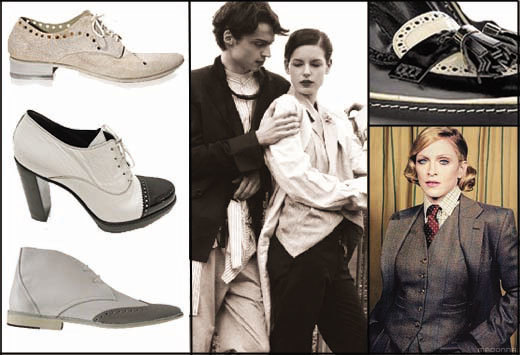 The brogue shoe, having first appeared in the late 16th century, is experiencing a grand revival in both men's and women's footwear. Paired with a pallid menswear silhouette, the brogue lends an air of sophistication and, when worn by women, a bit of intrigue as well. (From left to right; Rocco Pistolesi, Vittorio Virgili, Pierre Hardy, Celine S.A )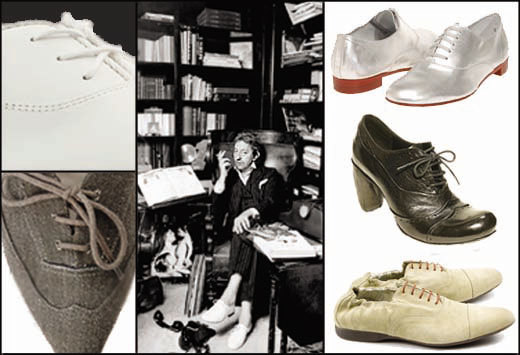 Whether the muse be F. Scott Fitzgerald's Gatsby saga or the lounge stylings of Serge Gainsbourg, lace up styles are making a comeback that rivals their Jazz Age popularity. This classic style lends itself with graceful ease to the new seasonless and genderless fashions. From left to right: !!! INFWO0000348 !!!, Adjective, Christian Louboutin, Marsell, Paul Smith )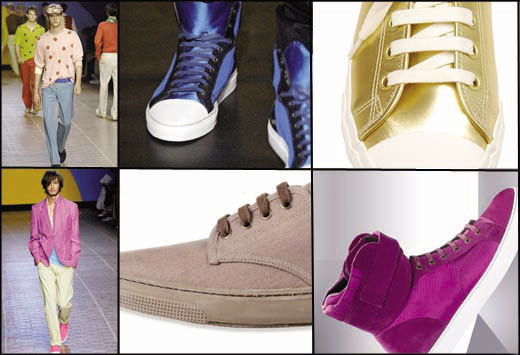 When it comes to men's footwear, that touch of pink can go a long way. A splash of bright color mixed with feminine materials like satin and patent leather results in footwear that is both intriguing and undeniably sportif. Lanvin, top left and bottom right, Commes des Garçons, top right, APC, bottom left)
This catalog was created for hardworking fashion merchandisers devoted to their consumer and their well-stocked boutiques. Above is a small tasting of extraordinary labels promised to bring any shop success.