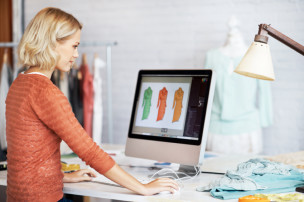 All Private Label Apparel Buyers
$425
This excel workbook includes 225 contact names of women's, men's and children's apparel private label retail buyers. Volume user retailers and manufacturers found on this private label list have yearly sales volume of over $3 million usd.
Reach a combination of volume retail buyers and garment manufacturers who order apparel in large quantities and candidates for outsourcing production to specification. This list is great for exporters, textile manufacturers and service providers!
MARKETS
Direct your sales message to retail decision-makers who are responsible for selecting: and/or developing private label product for men's, young men's, women's, missy, juniors, girls and boys clothing.
PRODUCT LINES
Locate buyers who purchase: activewear, athletic wear, beach and surf wear, big & tall, blazers, bodywear, blouses, bridal, career wear, casual wear, coats, denim, designer collections, dresses, dress shirts, eveningwear, fleece and sweatwear, formalwear, golf clothes, intimate apparel, jackets, jeans, leather apparel, loungewear, knitwear and sweaters, outerwear, pants and trousers, playwear, plus sizes, maternity, raincoats, robes, separates, ski wear, special occasion, sport shirts, sleepwear, sportswear, street & club wear, suits, swim suits, t shirts, tailored goods, tuxedos, underwear, uniforms, urbanwear, big & tall, mens, womens, kids, childrens, young mens, juniors, petites, plus size
PRICE POINTS
Garment price points range from: budget, popular, moderate, better and contemporary to designer.
RETAILER TYPES
This package includes key executives who do private label for large retail stores: department stores, and specialty stores, along with apparel brands.
SAMPLE COMPANIES
This Sales Leads list includes buyer contacts at stores and manufacturers, such as: Anthropology, Cato Corp, Torrid, Theory, Anchor Blue Retail Group, Marshal Retail Group, Zumiez, VF Corp, Macy's Merchandising Group, Nicole Miller, Authentic Fitness, Happy Kids, Columbia, Donna Karan, Citizens of Humanity, Phillips VanHeusen, Guess?, Hickey Freeman, Madewell, DressBarn, Levi Strauss, Urban Outfitters, Wet Seal, OshKosh B'Gosh, Big M, Abercrombie & Fitch, Chico's FAS, Eddie Bauer, J Crew Group, Club Monaco, Eileen Fisher…
JOB TITLES
Titles that may be listed are: Vice President, Fashion Director, Product Development, DMM, GMM, Private Label Buyer, Senior Buyer, Buyer, Merchandiser, and/or Assistant Buyer.
SAMPLE LISTING
Below is a sample of the type of information you will find on this list:
ATHLETA - A GAP COMPANY
2100 S McDowell Boulevard
Petaluma CA 94954
Phone: XXX-XXX-XXXX
Fax: XXX-XXX-XXXX
Contact: XXXXX XXXXX, DMM
Email: (Where available)
Website: www.athleta.com
Buying responsibilities: womens activewear and related accessories
Store type: specialty store
Number of Stores: 100 approx
THIS LIST IS UPDATED
All information in our database is updated every 6 months to guarantee you have the most up-to-date info as possible. Please understand that information can change rapidly and we do our best to catch as much unforeseen movement as we can. Sometimes list mistakes happen, which is why we also put extra contacts on your order just in case. This list carries our guarantee of your total unlimited use for 1 full year. We understand how important it is for you to meet your goals and providing our clients' with quality contact lists is our top priority.
LIST DELIVERY
This list is sent to your email address as an excel file attachment. This list may take 7 - 12 business days to verify, others are emailed immediately.
Please note for your records, this list is only sent via email and will not be printed nor shipped. Also because of the online nature of our products - there are no refunds.
WeConnectFashion is proud to have many leading Fashion Brands, Retailers, Libraries, Trade Shows and Press as repeat clients. For a list of our clients, please read About Us.