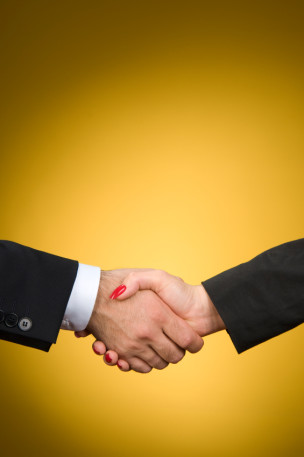 All Apparel Sales Representatives
Sales representatives, in general, are an important part of any manufacturers' success. If your fashion business is ready to hire a sales reps to wholesale your apparel collection to retail buyers you are in the right place!
Be prepared to commit an extended period of time to the interview, vetting, and hiring process of sales representation for your clothing line. With that in mind, prospect for the right sales partners with a contact list that identifies reps by price point and product line specialty, a big time-saver to help you narrow the field.
Researching, building, and verifying a contact list of prospective sales reps is time consuming. We know, it's what we do. Through the years we've helped thousands of companies with our contact lists, making WeConnectFashion the trusted go-to source for fashion industry contact lists since 1998.
SAVE TIME
Verified and compiled by WCF editors. Make contact with independent women's, men's and children's apparel sales representative agencies. The list is primarily multi-line showroom reps, many of whom exhibit at trade shows and/or provide road reps.Receive 225 contact names, $335.
Markets
Direct your sales message to retail decision-makers who are responsible for showcasing: men's, young men's, women's, missy, junior, boys, girls and children's apparel & accessories – including footwear.
Product Lines
Locate sales representatives who sell: activewear, athletic wear, beach and surf wear, big & tall, blazers, bodywear, blouses, bridal, career wear, casual wear, coats, denim, designer collections, dresses, dress shirts, eveningwear, fleece and sweatwear, formalwear, golf clothes, intimate apparel, jackets, jeans, leather apparel, loungewear, knitwear and sweaters, outerwear, pants and trousers, playwear, plus sizes, maternity, raincoats, robes, separates, ski wear, special occasion, sport shirts, sleepwear, sportswear, street & club wear, suits, swim suits, t-shirts, tailored goods, tuxedos, underwear, uniforms, and urbanwear.
Price Points
Garment price points range from: moderate, better, contemporary, bridge to designer.
Rep Types
This package includes independent sales representatives, multi-line showrooms, road reps, and/or trade show representation.
SAMPLE COMPANIES -
Receive a list of independent sales representatives, multi-line showrooms such as: CD Network, Collective Showroom, Findings, Lebel Group, Hatch, Mint Showroom, High Alchemy, Franklin Street, Katwalk Kids, Midwest Outdoor Sales, Room4Agency, The Hive Showroom, The Leverage Showroom, and others.
Job Titles
Titles that may be listed are: Owner, President, Principal Rep, Associate Rep, Sales Director, Showroom Manager.
Sample Listing
Below is a sample of the type of information you will find on this list.
FLT MODA
530 7th Avenue, New York, NY, 10018
Phone: XXX-XXX-XXXX
Fax: XXX-XXX-XXXX
Website: www.ftlmoda.com
Mimi Wxxxxxxx, Principal Sales Rep
Email: xxxxx@xxxxx.com
Description: sportswear, casualwear, handbags, contemporary products, better market
Rep Type: showroom, trade show
Market(s): Womens Mens Childrens
Price: Contemporary Bridge
Industries: Apparel Accessories Footwear
THIS LIST IS UPDATED
From the date you order, the majority of contacts on this list will have been verified within the last three months to present date, the oldest verification date being 6 months.
Please understand that information can change rapidly and we do our best to catch as much unforeseen movement as we can. Sometimes list mistakes happen, which is why we also put extra contacts on your order just in case. This list carries our guarantee of your total unlimited use for 1 full year. We understand how important it is for you to meet your goals and providing our clients' with quality contact lists is our top priority.
LIST DELIVERY
The list is emailed in excel format 4 - 8 business days after ordering. This gives us time to clean and freshen the list.
Please note for your records, this list is only sent via email and will not be printed nor shipped. Also because of the online nature of our products - there are no refunds.
WeConnectFashion is proud to have many leading Fashion Brands, Retailers, Libraries, Trade Shows and Press as repeat clients. For a list of our clients, please read About Us.