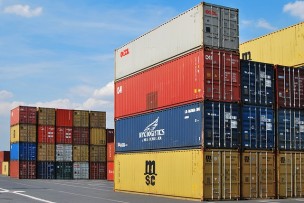 All About International Shipping Rules
An exciting way to expand your business and take full advantage of your global audience via the Internet is to export. However, exporting your products to and from foreign countries do bring about some challenges.
Probably one of the biggest challenges is transportation methods for your already sold products. This article is intended to give you an idea of things you need to keep in mind for when you start to export your products, including some helpful advice.
Your Best Friend: The Freight Forwarder
You need an expert who fully understands import/export law and rules, shipping regulations in foreign countries, and the best possible methods of shipping to and from those markets. This person is known as a freight forwarder, and it would be in your best interest to enlist the help of this person before you begin to ship. A freight forwarder can:
Find the best possible shipping rates (which will save you money!).
Arrange all transportation of your products to and from foreign countries.
Examine and prepare all documents necessary for shipment.
Advise you of all freight costs, any port charges, insurance, and any other additional costs of shipping such as consular fees, handling fees, and special documentation (when needed).
When it comes time for you to choose your freight forwarder, consider these few things:
For a list of licensed members, call or visit the Web site of the National Customs Brokers and Forwarders Association of America (www.ncbfaa.org).
You shouldn't make any decisions based on price alone. Sometimes the extra cost is worth it. The best freight forwarders should guide you through the entire shipping process. If you are a small-business, this is something you need to pay attention to, especially if you have never shipped abroad before.
For whichever international markets you plan on shipping to, find a forwarder who specializes in that market. For example, if you plan on shipping to or from Germany, France, and Belgium, you would want a forwarder with expertise in Western European markets.
Check the forwarder's financial stability.
Get references! Remember, it is as if you are hiring an employee, so check references from clients if possible. Find out the habits of the forwarder, if the forwarder delivers on time and if the shipped products are in the same condition upon arrival as they were at departure. This is extremely important!
Planes, Trains, and Automobiles…and Boats!
There are three ways to transport your cargo: by air, land, or sea. You will have to decide which method you want. The method of transportation that you choose all depends on the type of product that you are shipping, and don't forget, time is a definite factor as well.
"Large cargo, no hurry": If this is your case, sea transportation is probably your best bet, being the most economical form of shipping, although there are some drawbacks to keep in mind. For example, there may be special charges associated with shipping this way, such as a fee for transporting products to the dock. And if your payment is dependent upon receiving the goods, there is a large possibility that you will have to wait awhile for your money.
Between air or truck transportation, truck is cheaper. However, this particular method can take three to four days, even a week, longer. Good news is that many airlines have been cutting their shipping prices to better compete against the trucking companies. That works in your favor.
A good idea would be to call your local trucking companies and airlines for rates so that you can compare them and find the best, or have your forwarder help you.
Freight Center. is a good resource for finding shipping companies (freight, trucking, etc.) and can help with everything that is involved when shipping your goods.
Paperwork: Unavoidable
Unfortunately with shipping to and fro, paperwork inevitably begins to build up. Important documents include:
Shipper's Export Declaration (SED): This document has to be included with mail shipments that are valued at more than $500, and any other shipments that are valued at more than $2,500. The best way to obtain an SED is through the Government Printing Office, your international freight forwarder, or your local Customs Office.
Bill of Lading: This document literally spells out the carrier's obligation and responsibility to deliver your goods to their designated destinations. It also provides evidence to the title of the packages.
Commercial Invoice: This is probably the most important document. It proves ownership of the cargo being shipped and to secure payment. The document is also needed for customs purposes, so be sure that you write the invoice in English and whatever language of the destination country. You don't want a mix up with your goods.
Time For Payment
A good idea would be to get paid in advance for all goods that you are delivering. If, for some reason, that isn't an option, have your foreign buyer obtain a letter of credit through his own banks. Your forwarder will present you with that letter of credit after delivering your products. Then, take that to your bank and you will receive your money once the bank can confirm that the letter is with your client's bank.