After Ski Men's Accessories FW 2008-09
Fall / Winter 2008-2009 - The after-ski man is relaxed and collected, maybe worn down a bit by a day on the slopes, but still rather sporty and inspired by the high altitude of snowy cliffs. However, this trend for Fall 2008, Winter 2009 isn't just for true mountain men but all urban vagabonds set out on any winter-city expedition.
>
Moncler portrays the after-ski man concept above. Adding sunglasses from Valentino, D & G, Ray-Ban, or Gucci is a great way to tighten up the look, in turn blocking the reflecting sun from the snow.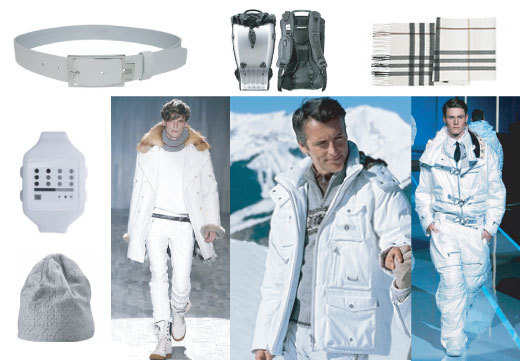 >
Perfect examples of the After Ski attire is ad from the ski wear company Bogner above, and Dolce & Gabbana's last show. Adding accessories such a J. Lindeberg belt, a Nooka watch, a Boblbee bag, a Burberry scarf, and a Columbia hat make a perfect combination that would be warm, wanted & stylish.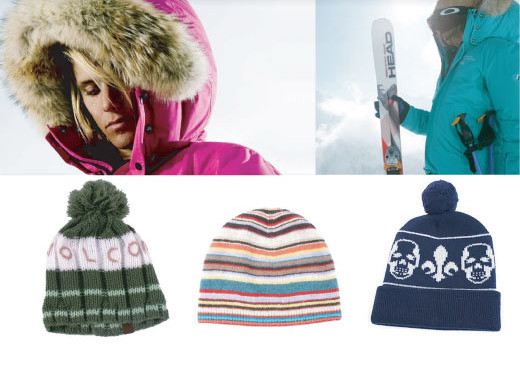 >
J. Lindeberg has an amazing ski line as seen above, their style is inspired from traditional ski wear but updated with a contemporary touch. When it comes to snow hats, a few companies stand out, Lucien Pellat-Finet left, Paul Smith middle, or Volcom right.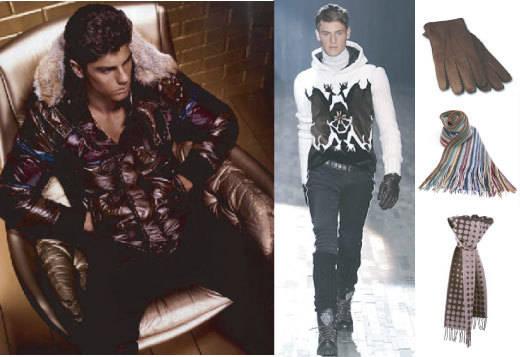 >
Iceberg and Gucci are two high end brands that have also focused on outfitting our After-Ski man. We see this from the photos above and referencing Gucci's last collection. Accessories are very important, as always, for the total look and therefore can be finished off with beautiful gloves from Pickett top, Paul Smtih scarf middle, also an Etro scarf bottom.
This catalog was created for hardworking fashion merchandisers devoted to their consumer and their well-stocked boutiques. Above is a small tasting of extraordinary labels promised to bring any shop success. For contact details on manufacturers shown, conduct a keyword search.