AccessoriesTheShow, Accessories Circuit Trend Report
Spring / Summer 2008- This January (2008) in New York, Accessories The Show and Accessories Circuit showcased the most talented and creative new arrivals to the handbag and jewelry industries. Subtlety and delicate details were nowhere to be found at either show. The overall feel was bigger is better, and brighter is even better. Large gold pendants, oversized handbags with serious hardware and patent leather clutches and wallets in juicy candy colors were spotted all over the place.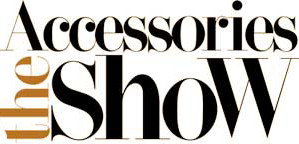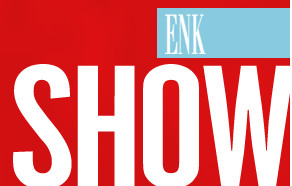 Rugged Equestrian
!!! INFA70000014 !!! are famous for their reliable denim and trendy jeans. Their denim jeans have been a regular must have for the last 6 years and don't appear to be quitting anytime soon! In fact they have added a new line of purses and handbags under their label that seamlessly work with the rest of their collection and borrow from the same influences.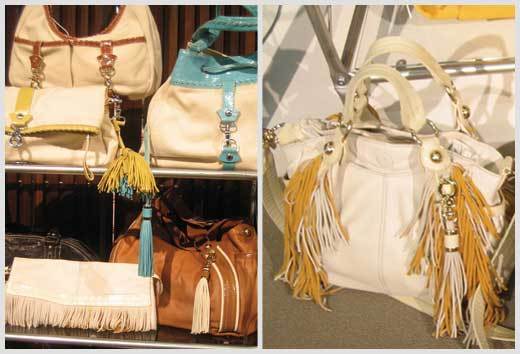 High quality and high fashion at a reasonable price are the main values that !!! INFA70000014 !!! had in mind while designing. Their purses are all over-sized and have multiple pockets, made for women on the move. Leather tassels and heavy duty silver hardware not only add zest and accent, but actually serve functionally to keep the bag going strong even in the wildest circumstances. Leather tassels appear in several colors such as yellow, amber and turquoise which brilliantly contrast with the cream canvas and brown leather of the handbag. !!! INFA70000014 !!! jeans and their new line of leather handbags are perfect for the urban cowgirl, to boot!
Juicy Fruits!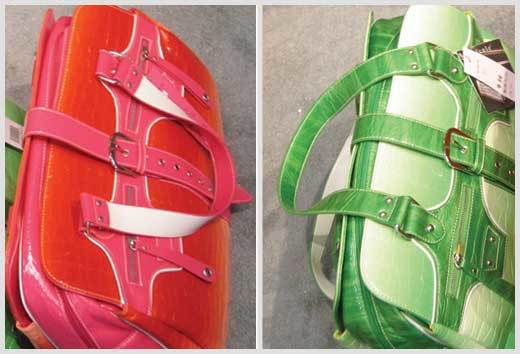 Another trend that swept through the accessories market this January was bright and bold color statements on handbags, purses, and clutches. The louder the color, the better. Handbag line Nicole Lee showed off some really popping purses! Vibrant magenta and lime green were recurring in the color ways. This vibrancy was combined with serious hardware and extroverted shiny materials. Shimmering fabric and heavy hardware combine to create a bright and playful look. This attention to handbags seems to put a spotlight on what you are holding, rather than what you are wearing.
Beth Springer Handbags was the boldest out of the whole lot and debuts as someone to look out for. A former model turned designer, Beth Springer Handbags designs with this ethos, "I made my bags as beautiful as they are sturdy-just like a woman." Her City Slickers line is made of patent leather in deep plums, hot pinks, strong greens and juicy oranges. This line is meant to be worn in day in and day out. Tortoise shell chains act as handles and add a vintage touch, but they are removable as well. Her purses get better with age and wear, unlike most purses, a scuff or two adds to their beauty. As Beth Springer Handbags says herself, "Life is a journey, better take a great bag."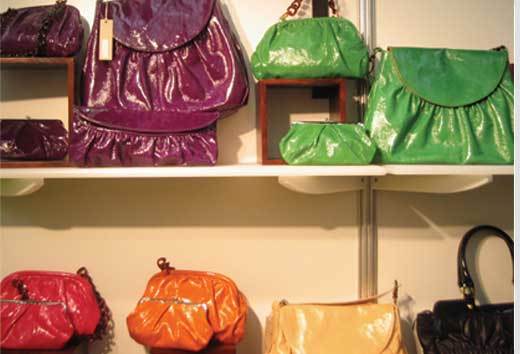 What's old is new and glitters like gold!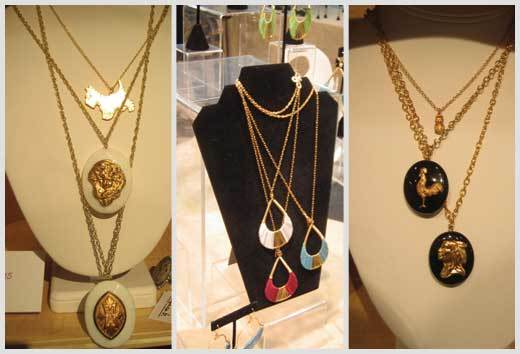 Big pendants inspired by vintage cameos and bold gold embossed images. New line Kaymen B showed off some of the most delectable pendants and wearable charms on the market. Gold is clearly the season's staple, but Kaymen B shook it up by combining gold profiles, roosters, dogs, crosses and celtic crests over top of oval black or cream pendants. This contrast gives a regal feel to the jewelry and makes a bold statement which is sure to put the spotlight on anyone who wears one.