Accessories Trend Report Spring 2012 Aplf
Trade Show Report Women's Men's Footwear Accessories: The outlook for Spring / Summer 2012 is a season looking for balance, in which nature and technological innovation team up in a dynamic search for elegance, a sustainable world and generous colour. It is time to step out in a lively, bold spirit, mixing and matching, taking risks. Olivier Guillemin, in collaboration with the Comite Francais de la Couleur, present a Material Trend report at APLF Material with colors and textures that apply to the leather accessories market,. Prepare for the upcoming season, and the **Fashion Access** trade show, which features finished leather accessories and footwear.
Accessories Materials and Color Trends S/S 2012
A season of more eclectic, open styles. Colours play on contrasts and paradoxes to surprise us and can be mixed without restraint: • Subdued tones for reassuring elegance • Natural, restful colours • Exuberant, vivid flashes for fun and festivities • Diaphanous colours for new romanticism with an eye on the future A season with very subtle changes in textures and effects.The beautiful classics play at innovation.Surface effects and finishes are inspired by nature, but an idealised nature.Technical materials go sophisticated and romantic.Textures and materials fuse to create vibrating effects.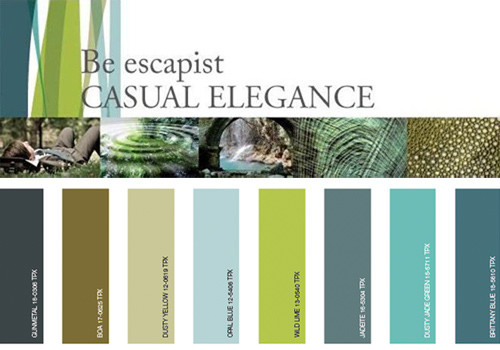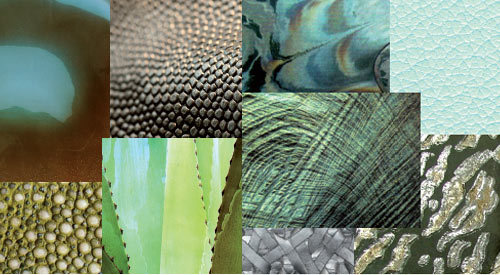 Materials and textures take their inspiration from nature: • Nappa - Goat grain - Suede flesh split - Coloured metallic leather, perlato - Supple vegetable leather - Exotic fish skins: stingray, eel, perch - Carapaces and big reptiles - Glossy short-haired pelts - Coated or double-sided canvas - Irregular, glossy or patent leather plaits - Bamboo.
• Changing, reflective, washed out, faded, tie & dye effects - Mossy effects - Glossy, wet, lacquered finishes - Camouflage net decoration - Traces, imprints, markings and engravings inspired by nature.
• Accessories: semi-precious stones and metals with changing looks, like meteorites - Malachite, agate and lapis lazuli.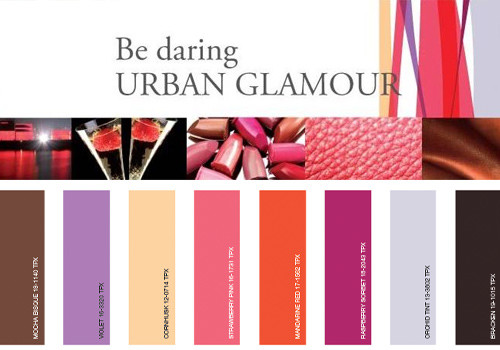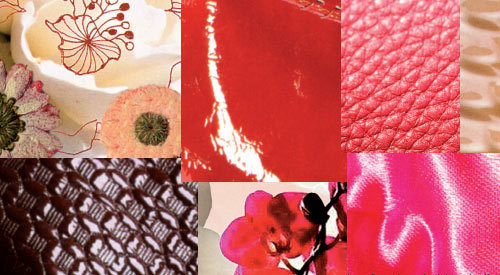 The beautiful classics play at seduction: • Flawless smooth leather - Suede leather - Stiff box leather - Crushed lambskin - Supple upholstery leather - Patent leather - Double sided fabrics - Sanded mat leather - Slightly glittery leather.
• Satiny effects - Simplistic graphic perforations - Diagonal fringes - 50s scarf prints, floral and narrow stripes.
• Leather accessories, tassels and covered buckles - Murano-style under glass jewellery - Gold glitter jewellery - Precious stone trims.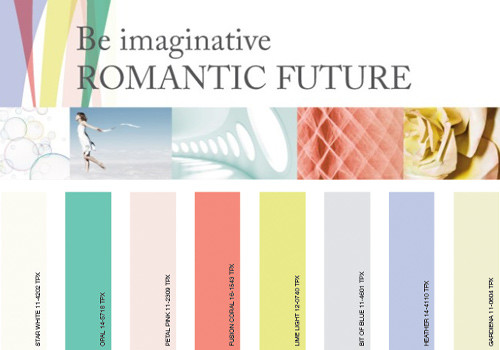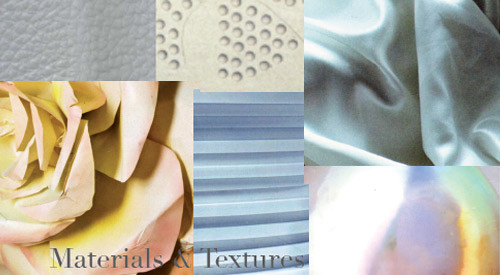 Technical materials become more sophisticated and romantic.: • Very fine leather - Aniline lambskin - Kangaroo - Matt cotton and chintz - Poplin and nylon canvas - PVC, neoprene and rubber - Translucent rubber - Transparent materials - Futuristic net and mesh.
• Lacquered textures - Iridescent changing effects - Puffy, parachute looks - Smooth or crushed papery feel - Summer quilting.
• Accessories: clear, translucent or white painted jewellery - Plastic and perforated crystal - Water-coloured mother-of-pearl, moonstone - Feathers and short summer furs.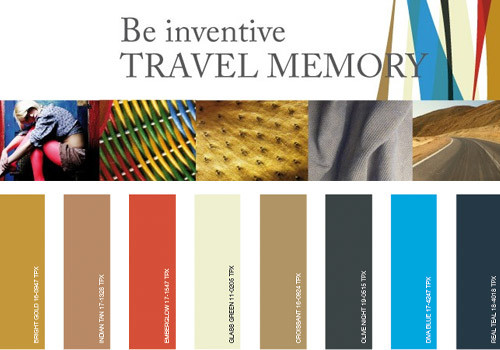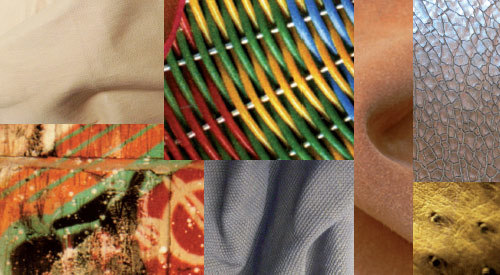 Natural materials and the basics go blithely together: • Washed nubuck - Heavy suede - Dried leather - Sanded, waxed, patinated suede calf - Grunge leather - Big, broad grains - Matt or washed ostrich - Elephant - Leather cut in scales - Dry scales, grey and sand python - Summer pelts, pony - Double-sided parchment - Coloured plaited straw - Plaited hessian - Lacquered cork sheets - Coarse-weave linen fabric.
• Broad 70s stripes, mattress ticking - Inspired graphic prints - Dry, rough, irregular or lacerated finishes.
• Primitive-look accessories - Plexiglas ethnic jewellery, belts and rat's tails - Retro gilt or enamelled metal jewellery buckles.
Report courtesy of APLF Trade Shows.