Accessories Materials SS 2010
The outlook for Spring / Summer 2010 is bold and inventive. A free-spirited, daring season which takes its cue from nature, especially the four elements: air, earth, water and fire. These elements spark emotions that will influence the styles and codes of fashion and our lifestyles. Olivier Guillemin, in collaboration with the Comite Francais de la Couleur, present a Material Trend report at APLF Material with colors and textures that apply to the leather accessories market.
Going beyond nature, poetry and fantasy inspire the new trends of the Spring / Summer 2010 season, bringing a rush of optimism, pleasure, authenticity and freshness. The colour ranges based on this idealised nature play with light and shade contrasts and sudden changes in tone, or fuse together. Clarity and brightness are still the prevailing characteristics.
Materials and textures will spirit us across our beautiful planet… exploring relief, reflections, graphics, decors and myriad rich effects. They also take inspiration from the innovative technologies, which streamline our lives and inject a new aesthetic into our everyday surroundings.
Water: delight in action
A theme in which sport and relaxation radiate charm. The desire for light heartedness, holidays, fun and games.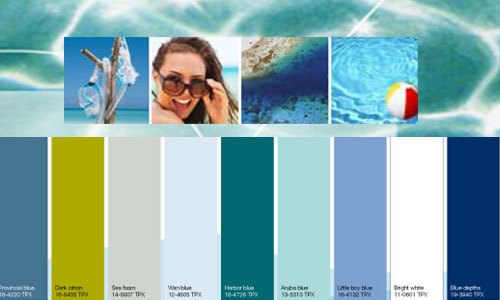 Palette: A poetic modern range, with bluish, greenish tones, spotless foam and nitrogen Intense, invigorating harmonies
Spirit & Style: Performance becomes a pleasure… contests in charm and elegance The purity and delicacy of a style that takes its inspiration from sport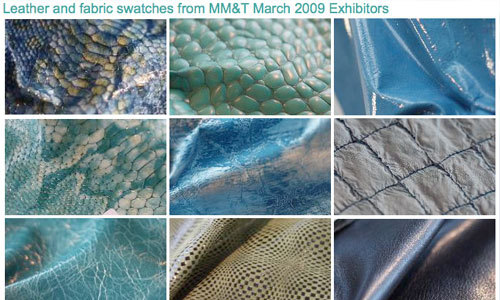 Materials & Textures: Materials that express freshness and purity, water is a source of inspiration for new sensations. Lacquered, glistening leather Watery reflections, wet looks Iridescent, pearly finishes Shiny scales, fish skin, water snakes Transparent and translucent materials Gelatinous, aqueous effects Rubber, crepe, silicone, gum and new - look plastics Net and macro mesh Perforated, aerated leather Iridescent glitter Blobby, patchy patterns Aquatic motifs David Hockney style Beach resort graphics, the Riviera, retro Miami
Air: a futurisitc urban theme
Chat, communicate, think, translate, travel, work, use your potential - the 21st century is upon us!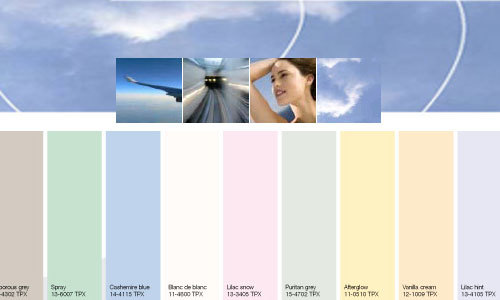 Palette: Breezy, diaphanous neutrals in a soft, vaporous range brightened by rainbow glints Strange, contemporary contrasts: pale, bleached tones heightened by off-beat pastels in harmony with synthetic sherbets
Spirit & Style: A "poetic streetwear" and "smart sporty" spirit for casual elegance A contemporary style lifted by "new wave retro" influences, very eighties, Occasional romantic touches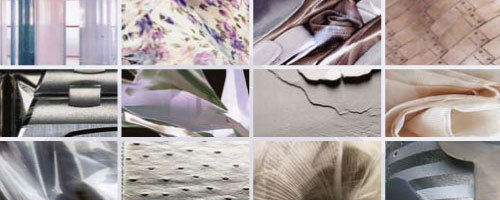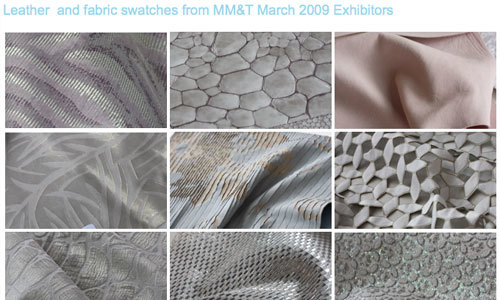 Materials & Textures: Elegant and functional products and materials inspired by a sense of well-being Beautiful materials sublimated by almost impercepitble colours Ultra-light fabrics Drummed, crushed leather, stretch Second-skin, ultra-supple leather The feel of talcum powder, plaster, render smooth, creamy textures Leather with a watercolour or chalked design Matt, opaque aspects Crystalline, mirror-like reflections, reflective materials Pleated effects, coated motifs, sensual armour, impressionist-futuristic motifs, bucolic and impressionist motifs
Fire: this direction orders optimism
Brimming with festivities and enjoyment. Claim a new form of individuality: be yourself, have a ball, dance, have fun, be outgoing, try a new look, a new disguise…perhaps a cure for the doom and gloom.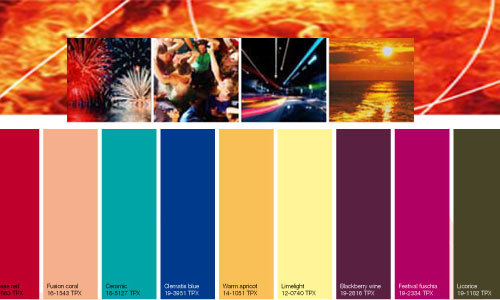 Palette: A range of intense, fiery colours Contrasting tones, natural pigments and synthetic colours in sophisticated harmonies An arts 'n craft inspiration which swings between artifice, mixes and handcrafts
Spirit & Style: A demonstrative, showy style, sparkling with energy and outlandishness Bordering on the avant-garde A rhythmic fashion, noisy and festive, seething with exotic glamour and underground inspirations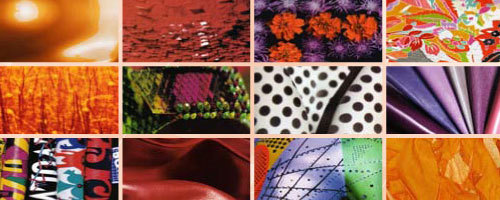 Materials & Textures: Materials emphasising spectacular effects, patterns and prints Materials with vibrant reflections Fused lacquers Burnt or waxed leather Multicoloured leather patchwork Beaded, printed, spotted, embroidered leather Coloured python Optical illusions Graphics from Pop Art to the Primitive Arts Arty motifs, graffiti Manga flowers, crazy polka dots
Report courtesy of APLF Trade Shows.