Accessories Forecast FW 17-18, All Markets
Inspiring and original accessory designs for Jewellery, Bags and Footwear markets, with detailed design flats outlining the direction of accessories for autumn/winter 2017-18. The following is taken from 101-page report published June 2016.

The main themes for the season: OUTSIDER accessories are decorative with nostalgic links to the past, in styles inspired by vintage and crafted couture. INTERFUSION designs have a polished finish with precision-cut edges and bold attention-grabbing detail and CIRCULAR accessories have a solid look and feature industrial-weight details.
OUTSIDER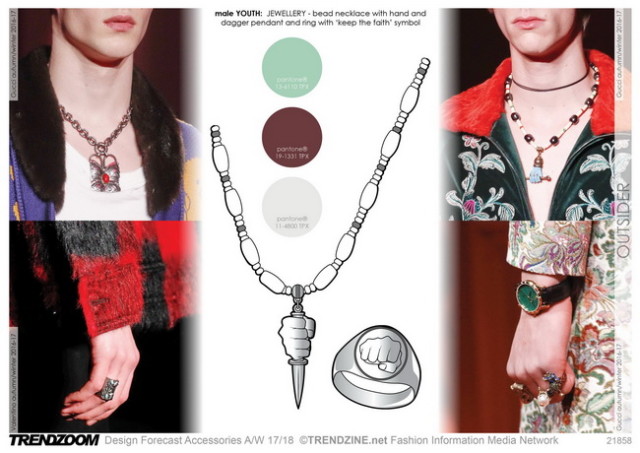 OUTSIDER _ a disruptive force that fuels a collision between past and present

INTERFUSION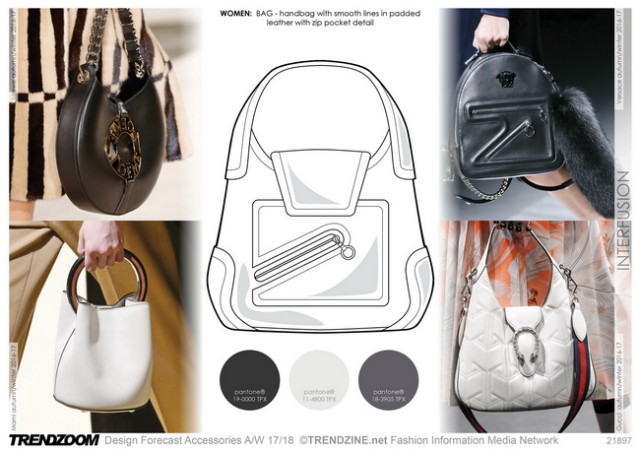 INTERFUSION - informed by old-gen technology the look fuses retro and contemporary design

CIRCULAR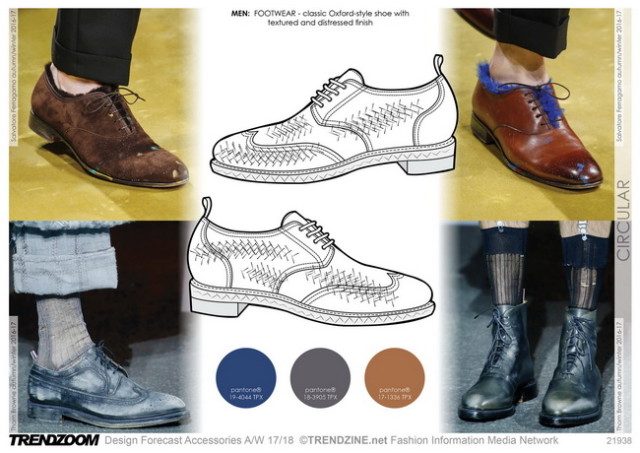 CIRCULAR - familiar and functional styles are grounded and connected to nature

MORE REPORT DETAILS


TRENDZOOM Fashion Trend Forecasting Service, delivers both long-term forecasting, and fast-response information to the fashion & design industries. The online, subscription service is an invaluable tool for design inspiration and covers womenswear, menswear, youth and accessory areas.