2016 Fashion Trend of the Year
Trendstop has announced New Utility as their Fashion Trend of the Year for 2016. Fusing fashion with function to create a clean, contemporary take on utility aesthetics, this inspirational trend direction will influence fashion, beauty, home and lifestyle products and campaigns throughout the 2016 year. The Trendstop team first identified the trend in early 2014.
New Utility
New Utility reflects the way today's consumer is increasingly on the look-out for practical yet well-designed products, as demonstrated with the growing popularity of modern Scandinavian-look brands like COS, Acne and Punkt, along with exclusive yet functional devices like the Apple Watch. Here, WeConnectFashion readers are presented with three key components from the New Utility trend.
Women's Fashion. Ultimate Unisex Appeal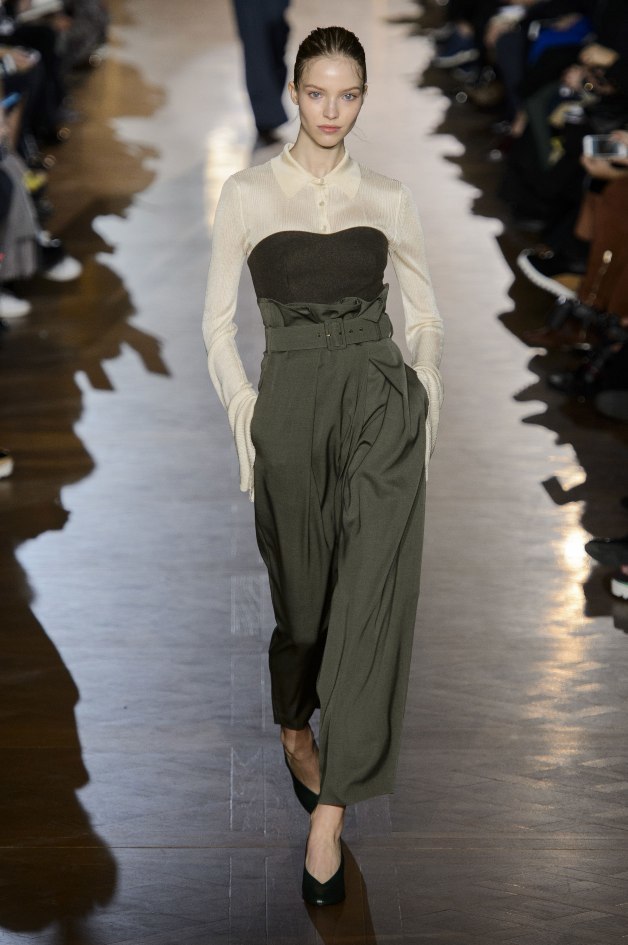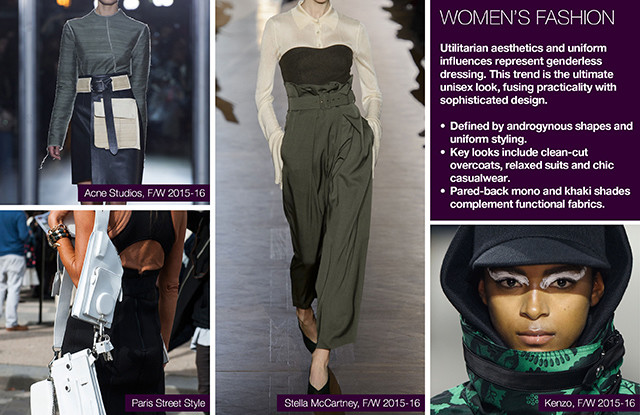 Utilitarian aesthetics and uniform influences represent genderless dressing. This trend is the ultimate unisex look, fusing practicality with sophisticated design.
Defined by androgynous shapes and uniform styling.
Key looks include clean-cut overcoats, relaxed suits and chic casualwear.
Pared-back mono and khaki shades complement functional fabrics.

Men's Fashion. Practical & Durable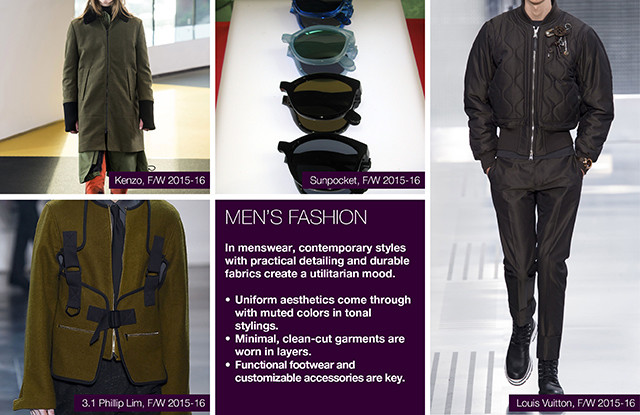 In menswear, contemporary styles with practical detailing and durable fabrics create a utilitarian mood.
Uniform aesthetics come through with muted colors in tonal stylings.
Minimal, clean-cut garments are worn in layers.
Functional footwear and customizable accessories are key.

Beauty. Well Defined & Understated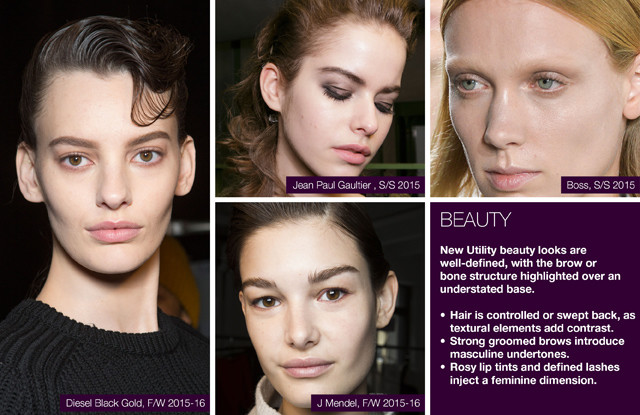 New Utility beauty looks are is well-defined, with the brow or bone structure highlighted over an understated base.
Hair is controlled or swept back, as textural elements add contrast.
Strong groomed brows introduce masculine undertones.
Rosy lip tints and defined lashes inject a feminine dimension.


Exclusive Offer
WCF readers can get 10% off Trendstop's Trend of 2016: New Utiltiy Report, a must-have guide to Trendstop's Fashion Trend of the Year, covering fashion, lifestyle and more for men and women. Simply enter promo code WCFNU10 to receive your exclusive discount.


Trendstop.com, is the world's leading trend forecasting agency for fashion forward trend information that is validated through early consumers to give you confidence in your trend decision making. Clients include Forever21, PVH, Ralph Lauren, H&M, Hugo Boss and L'Oreal.