10 Trends For 2013
View 10 Trends for 2013 in 2 minutes. This snappy video presents a year-end forecast of trends for the near future. New technology continues to take center stage. Many of the trends reflect how businesses are driving, leveraging or counteracting its omnipresence in our lives, and how consumers are responding to its pull. Also, a spotlight on health.
JWT Trends for 2013 in 2 Minutes
The Top 10 Trends
Play As a Competitive Advantage
The Super Stress Era
Intelligent Objects
Predictive Personalization
The Mobile Fingerprint
Sensory Explosion
Everything Is Retail
Peer Power
Going Private in Public
Health and Happiness: Hand in Hand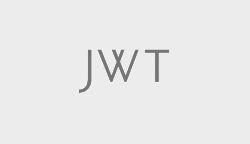 JWTIntelligence is a center for provocative thinking that is a part of JWT, the world's best-known marketing communications brand. We make sense of the chaos in a world of hyper-abundant information and constant innovation, finding quality amid the quantity.